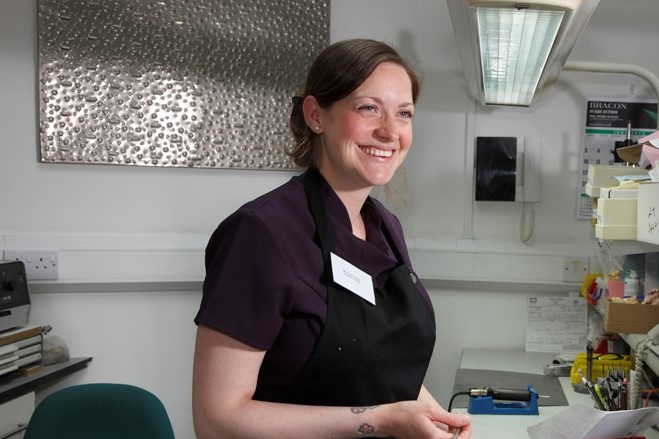 About Us
Stones Bank Dental Laboratory offers many different dental services, from planning through to customised dentures. We create bespoke dental appliances, focusing on private prosthetics and implant cases. One of the main differences in sending work to our lab is time. We have time to take extra care on the finer details of each case enabling us to get the best possible result for the patient and clinician.
Claire O'Brien is a GDC registered dental technician with a wealth of experience gained from working at a range of prestigious dental laboratories in Yorkshire and Harley Street, London.
Claire has a special interest in prosthetics and implant work and takes great pride in creating beautiful and functional dental appliances whilst paying great attention to detail and quality.
Stones Bank Dental Laboratory uses some of the best materials on the market to produce the highest standard of work possible to ultimately benefit the clinician and the patient.
Claire regularly attends study clubs (previously a member of Harley Technicians Study Club and a member of the British Institute of Dental and Surgical Technologists) and lectures enabling her to keep up to date with new materials and procedures.
Claire is a qualfied BPS technician and more recently attended the Dr Abe suction denture course enabeling her to create the most retentive lower dentures without the need for implants.
Stones Bank Dental Laboratory is registered with the Dental Lab Association, DAMAS (Dental Appliance Manufacturers Audit Scheme) and we are part of the British Bite Mark Scheme.
Claire spends most of her spare time running around after her 2 young boys! When she gets the chance she enjoys the gym and Olympic lifting, running and walking, reading and improving her photography skills.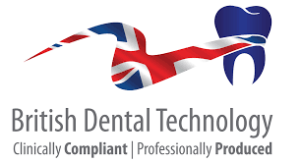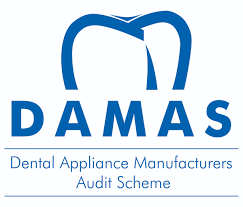 BPS dentures
Biofunctional Prosthetic System by Ivoclar Vivodent

Using high qualtiy materials, accurate impressions and correct bite registration (using a Gnarthometer/gothic arch tracing) we can produce a functional and beautifully natural looking denture

Using Ivoclar Vivodent Phonare 2 teeth and processed using the Ivobase injection mould system. The finished prosthesis is then customised with Nexco composite

Dr Abe Suction Denture
Dr Abe Suction denture. The concept of the suction denture was developed by Dr Jiro Abe in Japan. The idea is to create a seal around the base of the full lower denture enabling suction and providing a secure fit. For more information click here.

Customised Dentures - Private Upgrade Range
Premium range private teeth

Processing in high impact acrylic using the Ivobase injection mould system

Composite gingival customisation

Optional tooth charactisation
Denture Work - Private Range
Private teeth

Processed in injection mould High Impact Acrylic using the Ivobase system

Gingival contouring and staining with Enigma colourtone

Options to upgrade aesthetics and durability
Denture Work - Standard Range
Private teeth

Processed in High Impact acrylic

Contoured gum work

Options to upgrade aesthetics and/or durability
Implant Work and Combination Cases
Immediate load / 'All on 4' technical support

Immediate load kits

Full arch fixed beams

Refurb full arch fixed beam

Combination cases (eg 2 crowns and Chrome -/p)

Implant Overdentures
Denture Extras
Chrome frameworks

Immediate dentures

S.S clasps

Locator / Ball attachments

Relines soft/hard / Additions / Repairs
Splints & Gumshields
Michigan splint / Tanner applicance

Bleaching trays

Gum Shields one colour/two colour, Special orders (contact lab for a colour chart)

Bite guards

Essix retainers

Lucia jigs
Planning
Special trays (open / closed)

Bite blocks / Screw retained bite blocks / Verifcation jigs

Surgical / Radiographic stents

Soft tissue models, Study models, Articulation
Dental Repairs while you wait
Denture repairs while you wait from £30
Collection and Delivery
Free collection and delivery for surgeries within a 10 mile radius of the lab

Free courier delivery service for surgeries over 10 miles from the laboratory

Courier collection available for surgeries over 10 miles radius from the laboratory
If you have any questions or would like to start using the services at Stones Bank Dental Laboratory, then please feel free to contact us.